Long Island Pipe Burst Flood Cleanup | Rapid Response
Rapid Response Teams on Standby
Long Island Pipe Burst Cleanup & Restoration
A Burst pipe can be devastating to your home or business, causing wide-spread water damage to the property, especially if the burst pipe is on an upper level of the property. When a pipe bursts, water rapidly floods the property, flowing down to any lower levels while causing widespread water damage to ceilings, floors, walls, and personal possessions. A broken pipe can flood your home with several inches of water in a short period of time, and will continue to flood your home or business until the water supply is shut off.
In the event of a burst pipe, response time is everything to mitigate any further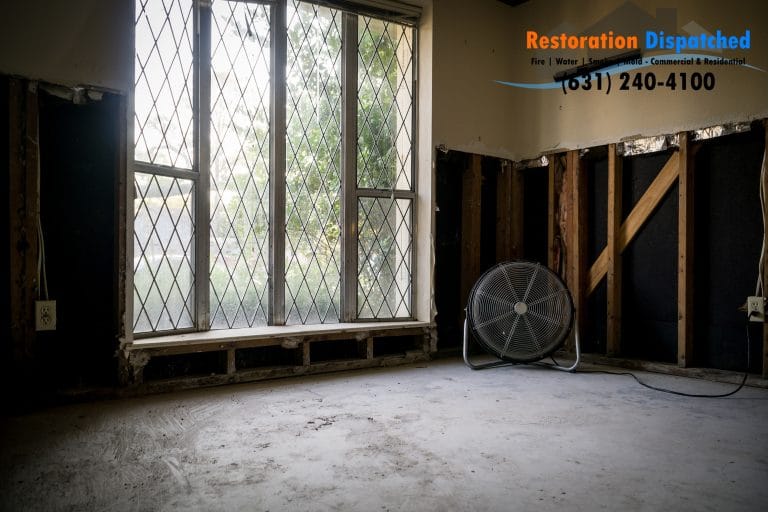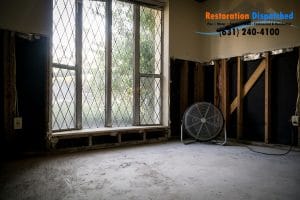 water damage. The first thing you need to do when a pipe burst is shut off the water supply. If you can not find the valve for the broken pipe then you should shut off the water to the entire property. The last thing you want to do is let the water from the pipe burst continue to flow after you discover it. Once you have shut off the water, you should immediately call your insurance company and a water damage restoration company.
Restoration Dispatched proudly provides Long Island, NY with professional flood cleanup and water damage restoration services. If your business or house flooded from a burst pipe, we are here to help. Our rapid response flood cleanup teams are on standby, ready to provide 24/7 emergency flood cleanup services. We also offer free estimates, and will even handle your water damage insurance claim for you, ensuring you get the coverage you are entitled to under your policy.
What To Do If A Pipe Bursts?
If a pipe has burst in your home or business, you need to shut off the water supply leading to that pipe, or the entire property immediately to mitigate any further water damage from the burst water pipe. Once you have stoped water from flowing it is time to call your insurance company, and a water damage restoration company to come in and clean up the flooding and flood damage caused by the burst pipe.
When it comes to a burst pipe flooding your home or business, especially if the pipe burst under the home or business it is important to use a professional flood cleanup company. Your insurance company will likely cover the cost. A professional flood cleanup and restoration company will not only restore your home or business to its pre-loss condition, but they will also ensure that your property is completely dried out, prevent any mold growth. Attempting to do water damage restoration yourself can leave your property wet, resulting in mold growth in the home or business.
What Causes Pipes To Burst?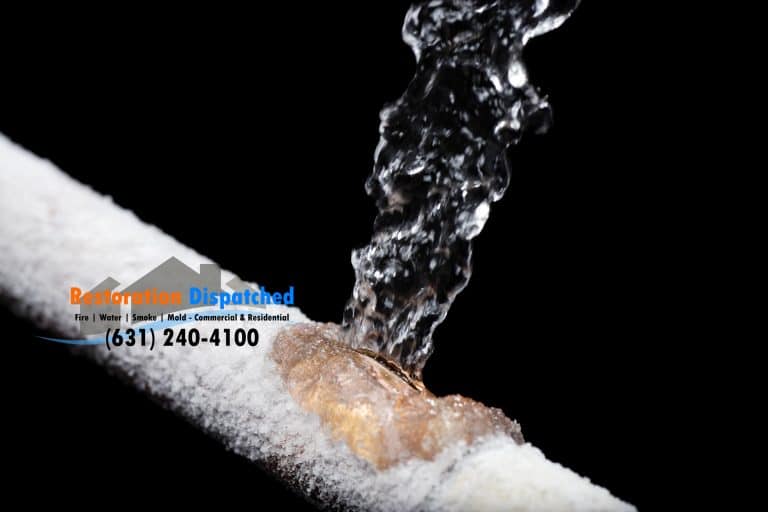 There are several conditions that can lead to a busted pipe, although a pipe can burst any time of the year the most common cause of broken pipes is the cold weather. When the temperature falls below freezing, pipes that are not properly insulated or sufficiently heated can freeze. When a pipe freezes the metal tends to expand, causing a crack or break in the pipe. Then, once the pipe thaws water will start rushing through the burst section of the pipe quickly flooding your property.
Pipes can also break due to rust or hard water mineral deposits, rust and mineral deposits can weaken the structural integrity of the pipe causing it to burst. Although, this is a less common cause of a broken pipe as rusty or damaged pipes are typically spotted before they cause massive flooding.
The most common places for a broken pipe are under your home or business, or in the attic. When a pipe burst under a house, it can often go noticed for quite some time. By the time you notice that under your business or home is flooded from a broken pipe, there is already extensive water damage. Whereas a pipe burst in the attic will be noticed almost immediately, but they can also cause significant water damage to the entire property as the water flows down to the basement of the property.
Does Insurance Cover Burst Pipes?
All insurance policies are different, but a typical homeowner's insurance policy will cover a burst pipe so long as basic measures to prevent the pipe from breaking were taken. For example, having the heat on in the winter, if your pipes freeze and then burst in the winter and you had the heat on, then you are most likely covered by your insurance company.
If covered, your insurance company should pick up the bill for all water damage restoration and water damage repair services caused by the pipe burst. This includes the flood cleanup, drying out of the property, removal, and replacement of sheetrock, carpets, floors, ceilings, etc… where necessary, replacement of belongings damaged beyond repair and more. Again, the specifics depend on your policy, these are generalizations.
What To Do If A Water Pipe Is Frozen?
If you discover a frozen water pipe, the first thing you want to do is shut off the water leading to that pipe, this prevents water damage from occurring should the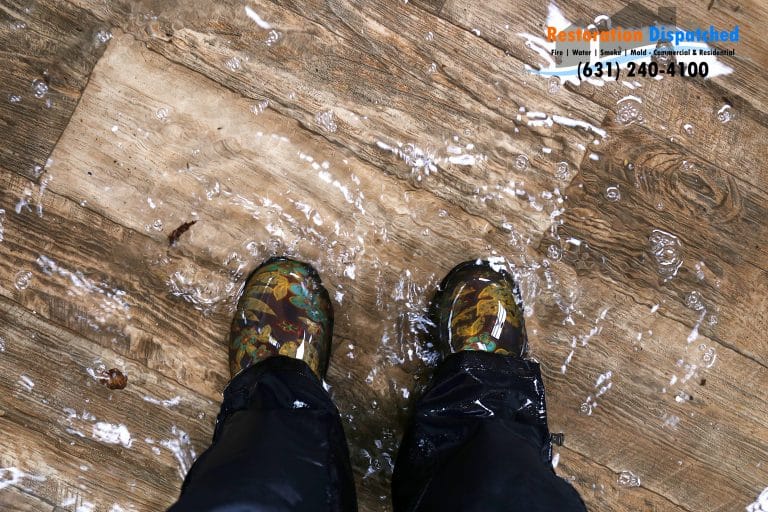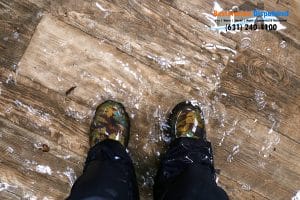 pipe thaw or burst due to pressure buildup. Although you can thaw a frozen pipe yourself, we highly recommend contacting a plumber to professionally inspect the pipe to ensure it has not already burst and is free from leaks. The plumber can also insulate the pipe properly ensuring that it will not freeze again down the line.
If you choose to attempt to thaw the frozen pipe yourself, we recommend taking the following steps to minimize the potential of issues. First, if the pipe is not already insulated purchase insulation sleeves and install them on the frozen pipe, then warm up the general area by turning up the thermostat or using a space heater. We do not recommend using a hairdryer or heat gun to thaw a frozen pipe. Once the pipe is thawed, inspect it for any cracks or breaks before turning on the water supply. If there is a break in the pipe, then that section of the pipe needs to be taken out and replaced or professionally repaired.
How Can I Prevent Pipe Bursts?
There are several steps you can take to help prevent a pipe burst from happening in your home or business. The first step is insulating the pipes, insulation sleeves around pipes will help keep them warm, preventing the water from freezing inside the pipes. You should also keep the heat on, especially in colder climates. Ensuring that your basement and attic stay at a reasonably warm temperature is one of the most important steps you can take to prevent a pipe from freezing and bursting.
It is also good practice to do a visual inspection of your pipes annually and to call a plumber if you spot any worn or rusty looking pipes. If you have piping running under your home or business, depending on where you live it is best to get in contact with a plumber and see what they would recommend ensuring that the pipes don't freeze and that they are also in a good and safe condition.
Restoration Dispatched is ready to respond to your home or business, our 24/7 emergency service, rapid response teams are on standby. We offer free estimates, and will even handle your insurance company for you. If you have experienced water damage, regardless of the cause you can rely on Restoration Dispatched to be there for you every step of the way. Our highly-trained water damage cleanup technicians will not only restore your home or business to its pre-loss condition but will also do our best to minimize the impact of the flood damage on your day to day life.