Long Island Flood Cleanup & Repair
Rapid Response Teams on Standby
Long Island Flood Cleanup & Damage Repair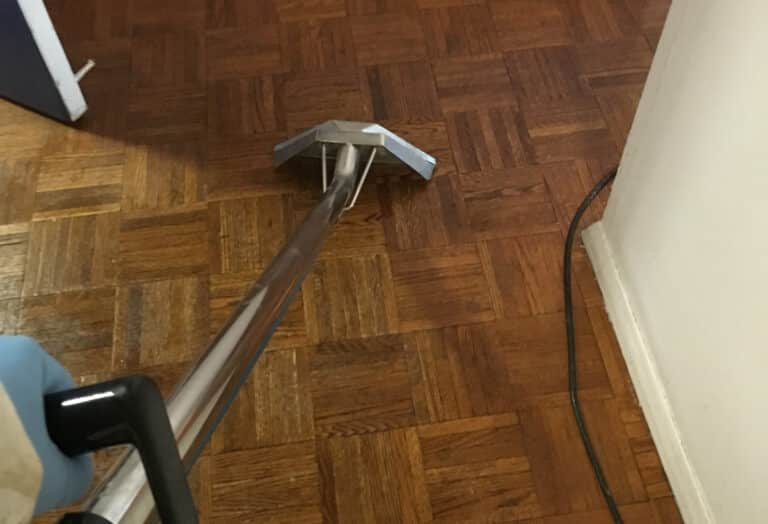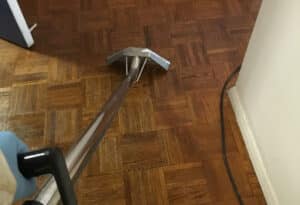 Restoration Dispatched provides emergency flood cleanup and damage restoration services to Long Island, NY. Our flood cleanup (water removal) emergency response teams are on standby 24/7, ready to be dispatched to your home or business in a moment's notice. If you have experienced a flood at your Long Island, New York property, Restoration Dispatched is here to help you with every step of the water cleanup process.
Dealing with water damage can be extremely stressful, thankfully, Restoration Dispatched is here to help. Our highly-trained technicians and office staff seamlessly work together between handling the insurance claim for you and ensuring that your house is completely restored from its pre-flood condition. In addition to our staff handling your flood insurance claim, we offer a free in-home estimate and you will have the same project manager throughout the entire restoration process, this means all of your questions are answered quickly and accurately.
If you have experienced a flood at your home or business, you can rely on the flood cleanup service provided by Restoration Dispatched. We are dedicated to providing our customers with outstanding service, minimizing the impact of a flood on your life, and getting you back to your pre-flood condition as fast as possible. We are the Long Island, NY flood cleanup service, experts.
What is the flood damage cleanup process?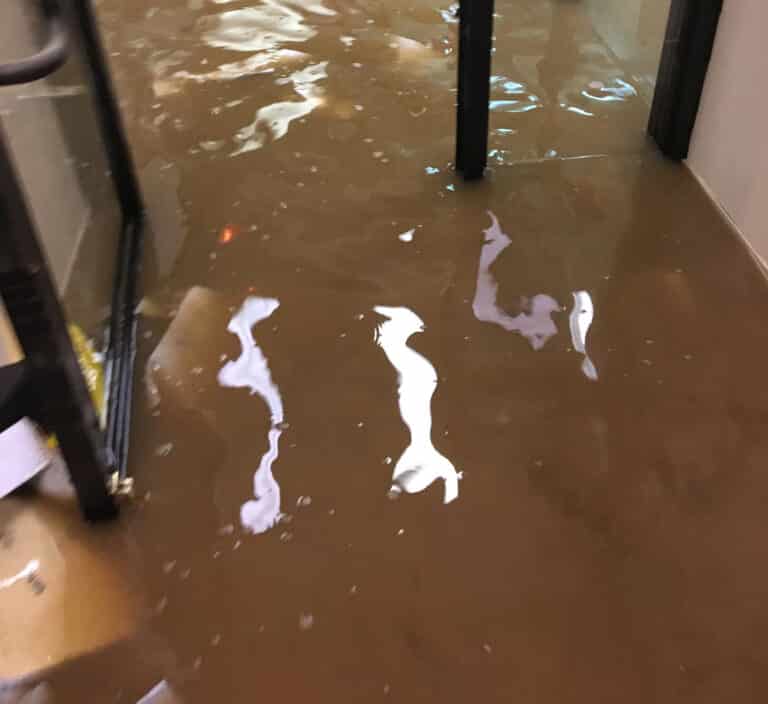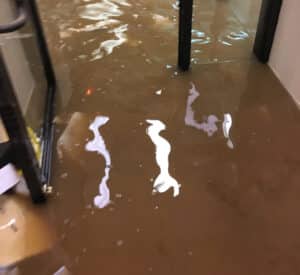 Every flood damage cleanup is different, depending on the type and severity of the flood. However, all flood damage cleanup breaks down into three basic steps: Flood Water Removal, Drying, Damage Restoration
The first thing our technicians will do when they arrive is extract all standing water from your home or business, even if you call for emergency service at 2 am, our flood cleanup team gets right to work. Utilizing special water extraction equipment all floodwater is removed.
Once all standing flood water has been extracted our technicians will set up drying equipment, this equipment removes moisture from the affected area and air to prevent the growth of mold. We will set up air movers, dehumidifiers and air scrubbers through the affected area.
During the drying process we being the damage restoration process, we will remove any carpets, sheetrock, etc… that is unable to be dried out or restored. We can also provide a content inventory if necessary for your insurance company.
The overall goal of Restoration Dispatched during a flood damage service is to minimize the impact the flood cleanup and water damage repair process has on their daily life. We handle your insurance, are always available for any questions you may have, and provide you with an outstanding, fast response water damage restoration service.
What are the top benefits of water damage restoration?
Having a flood cleanup done professionally has many benefits, professional water damage restoration technicians will ensure that your home is completely restored, and returned to its safe and healthy pre-flood condition. After all standing water is extracted, Restoration Dispatched utilizes air movers, dehumidifiers and air scrubbers to dry out the property, performing moisture testing regularly to ensure the area is completely dry, preventing mold growth.
Additionally, a professional flood cleanup company will ensure that any affected areas of your property that are at risk for mold are removed or restored, ranging from sheetrock to carpets. Have a carpet you really like that got damaged? We may be able to restore it, as opposed to doing it your self and throwing it out.
Plain and simple, utilizing a professional flood cleanup company will help ensure maximum insurance coverage, make sure your property is properly restored and dry preventing mold growth, and that personal belonging are restored if possible, and replaced if not. Restoration Dispatched is in your corner, we are here to help.
What should you do in case of water damage?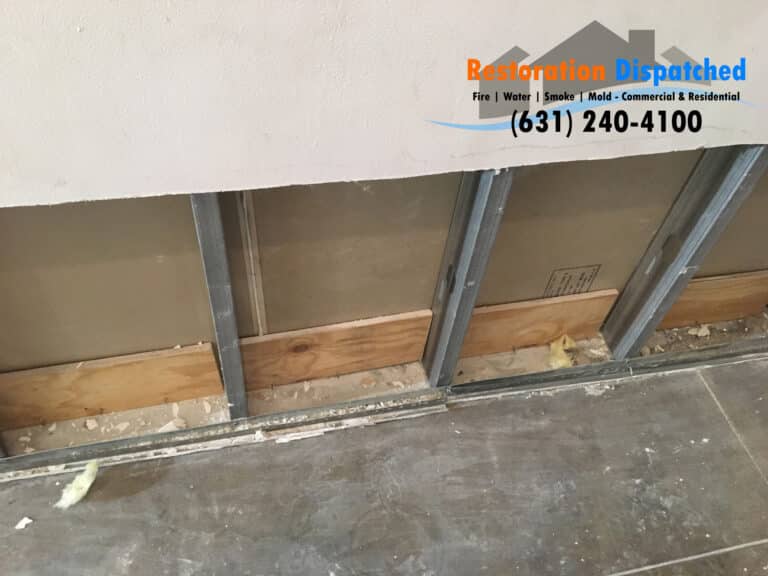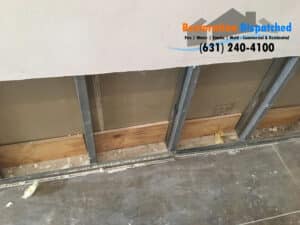 Should you experience water damage or flood, the first thing you should do is ensure the flooded area is safe, that there are no electrical wires exposed to the water. If you are unsure, call a flood cleanup professional right away. If you are able to safely enter the flooded area, the first thing you want to do is try and identify the source of the floodwater, and stop it if possible. If the source of the flood is a broken pipe or hot water heater, you can turn off the water main for your house to stop the flooding.
Once you have stopped the flow of water, you need to call a water damage restoration company, Restoration Dispatched has highly-trained water damage technicians on standby ready to respond. The flood cleanup team will advise you on the next steps to take depending on the flood, and we will even handle your insurance company for you.
Is water damage covered by homeowner's insurance?
The first thing most people think of after a flood is if it is covered under my insurance policy, although it does depend on your specific policy, there are some general situations in which a flood is likely covered under most policies. One common situation is a basement flood caused by a water heater, broken pipe, or clogged sump pump. So long as everything was properly maintained, and in the case of a broken pipe the heat was on and outside valves were closed, it is likely that the loss would be covered by your insurance.
Our staff will deal with your insurance company, not only fighting for coverage but for the maximum amount of coverage to ensure a complete restoration of your home and belongings affected in the flood.
Call Restoration Dispatched Today, Our Highly-Trained Flood Cleanup Technicians are on standby
(631) 240-4100