Long Island, NY Sewage Cleanup Service
Rapid Response Teams on Standby
Long Island Sewage Cleanup - Sewage Flood Cleanup
A sewage backup or flood is considered a category 3 water damage, meaning the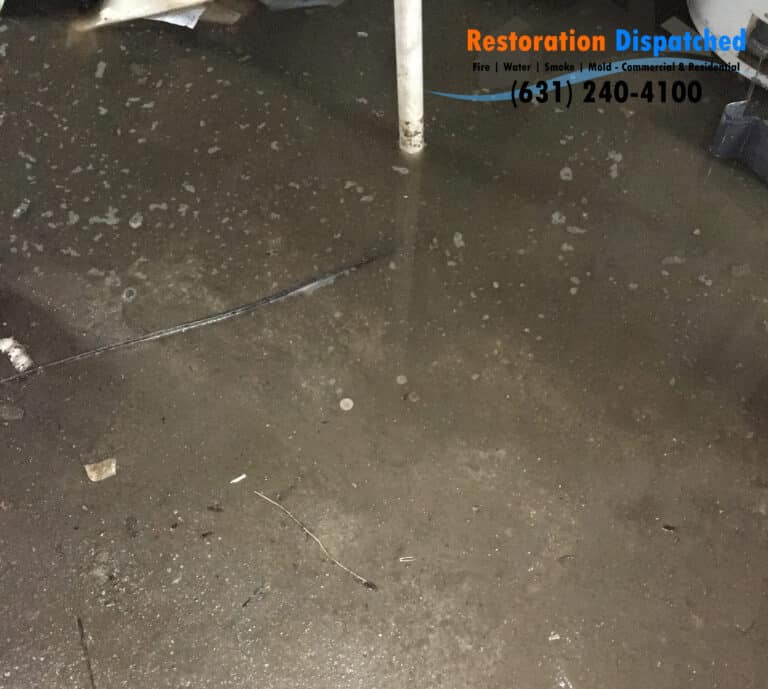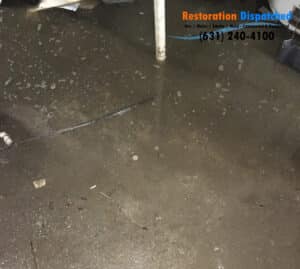 water is grossly unsanitary and may pose health concerns. Sewage water contains many harmful bacteria, microbes, and viruses, and exposure to sewage water can cause serious illness. To ensure health and safety a sewage backup should always be handled by trained professionals, ensuring that your home or business is properly sanitized, free from harmful bacteria, and back to its pre sewage damage condition.
Sewage floods are often considered an emergency situation given the harmful bacteria found in the water. In the event of a sewage flood, it is important to act quickly to mitigate the sewage damage to your property. Sewage cleanup should be handled by professionals to ensure complete cleaning, sanitation, and restoration.
Improper sewage cleanup can result in lingering bacterias or viruses from the sewage flood, sewage water has a different cleaning procedure than your typical water damage, often requiring specialized equipment. Additionally, if you attempt to clean up sewage yourself and you do not properly clean up the sewage water and sanitize the affected areas you may be left with a foul smell in the property, caused by lingering bacteria and sewage particles. Proper cleaning after a sewage flood is essential to mitigate any further damage and to ensure the safety and sanitation of the property.
Restoration Dispatched proudly provides sewage cleanup and restoration services to Long Island, New York. Serving homes or businesses in Suffolk County & Nassau County. We offer 24/7 Emergency sewage cleanup services and free estimates. We will even handle your insurance, you have enough to worry about.
Does Home Owners Insurance Cover A Sewage Backup?
Every policy is different, typically a sewage backup or sewage flood will be covered by your homeowner's policy. However, like water damage, the source and cause of the sewage flood can affect your coverage. Restoration Dispatched will handle your insurance company, fighting for coverage and ensuring your home is properly and safely restored to its pre-loss condition.
To strengthen your sewage flood insurance claim, you should take a few steps:
Contact Your Insurance Company: You should immediately contact your insurance company, don't wait!
Documenting your losses: Make sure to take plenty of pictures of the sewage damage as well as the source or cause of the sewage backup.
Recording repairs: You may need to provide your insurance company with proof of repairs and damage restoration.
Communication: Communication is extremely important, keeping everyone on the same page will ensure coverage and speed up the restoration process.
Content Inventory: Your insurance company may compensate you for items damaged in the sewage flood, ensure to make an inventory list with accompanying pictures of the items.
Restoration Dispatch can handle your insurance company for you, for no additional fee. Should you choose to handle your insurance claim yourself, remember to document everything and be in constant communication with your insurance company every step of the way, you want to ensure all necessary steps to ensure complete restoration of your home or business are being taken, and that all damage restoration and repair services are being covered by your insurance carrier.
Should I Hire A Sewage Cleanup Company?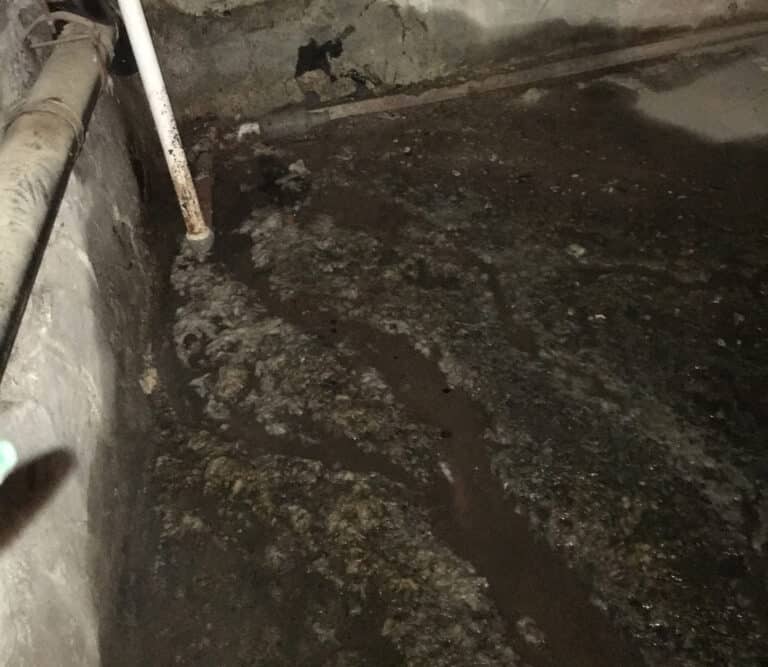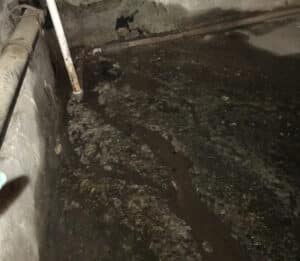 Yes, unlike a typical flood sewage water contains harmful bacteria and viruses. When dealing with sewage, there are several steps that must be taken to protect yourself, and to ensure that you clean up the raw sewage in a safe manner. Improper handling of a sewage backup can result in sickness and even fines due to the regulatory guidelines on the disposal of category 3 (sewage) water.
Our sewage cleanup teams wear full personal protective equipment (PPE) during the sewage damage cleanup process, ensuring the safety of our sewage damage restoration technicians. The sewage water is disposed of as per regulatory guidelines, and your home or business is completely cleaned, sanitized, and restored to its pre-loss condition.
How To Remove The Smell After A Sewage Backup?
Sewage backups bring with them a foul smell, as part of your sewage cleaning services the odor should be addressed. Once the sewage cleanup and restoration process are completed, your sewage cleanup company will utilize air scrubbers with activated charcoal pre-filters, and true HEPA filters along with negative air (ozone) machines. The combination of these two technologies will remove the odor and purify the air in your home or business after the sewage cleanup process is completed.
If you attempted to clean up the sewage backup yourself, the source of the smell can be caused by sewage particles, bacteria, and viruses still lingering. It is extremely important that a sewage backup is handled by a professional sewage cleaner to ensure a safe and sanitary environment.
Is It Dangerous To Breathe In Sewage?
Sewage water contains harmful bacteria and viruses, breathing in sewage or direct exposure to a sewage backup can result in serious illness. If you experience a sewage flood, you should call a sewage cleanup company and your insurance company, do not attempt to clean up the sewage water yourself. If possible, you should not remain inside the property until the sewage water cleanup process has started, if you are unable to leave the property it is a good idea to open windows, allowing fresh air in to minimize the concentration of smells resulting from the backup.
Restoration Dispatch offers 24/7 emergency services and free estimates to all of Long Island, NY. Our rapid response teams are on standby, waiting to be dispatched to your location. Our friendly office staff can even handle your insurance claim, call now!