Fire Cleanup & Restoration - Fire Damage Cleanup
Rapid Response Teams on Standby
Long Island Fire Cleanup & Damage Restoration
A fire is a tragic experience, having your property and possessions consumed by fire is one of the most severe losses a home or business owner can suffer. There is a significant emotional toll that comes with the physical damage of a fire, along with a potentially massive cleanup and restoration process to come. Restoration Dispatched is here to help, our emergency response fire clean up teams are on standby. Our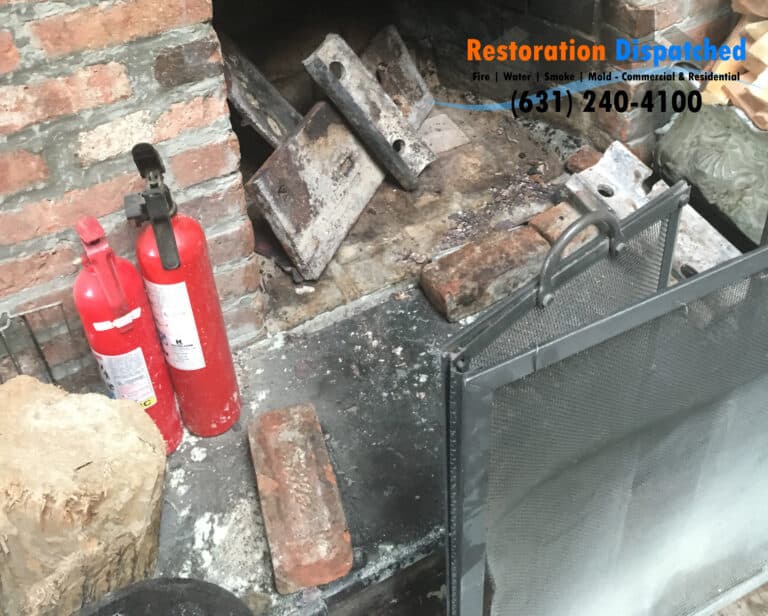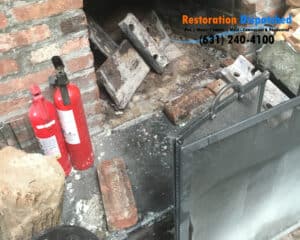 highly-trained fire insurance claims team will handle your fire damage insurance claim, fighting for coverage, and ensuring that all work is done to the highest standard.
Restoration Dispatched proudly provides fire cleanup and fire damage restoration services to Long Island, New York. Our emergency response teams are ready to be dispatched and begin the fire damage restoration process. Highly-trained fire damage restoration technicians will work tirelessly restoring your home to its pre-loss condition. You will have a dedicated project manager, keeping you updated every step of the way and available to answer any questions you may have.
Regardless of the size of the fire, Restoration Dispatched is here to help. Our fire damage restoration process addresses every aspect of fire damage, from structural damage to cosmetic damage, smoke and soot damage, odor removal, and more. When you choose Restoration Dispatched, you can rest assured that you chose the right fire damage cleanup company.
How Do You Clean Up After A Fire?
Each and every fire cleanup is a little different, depending on the extent of the fire and damage, but the overall objective of a fire cleanup stays the same. Below is the general fire damage restoration process:
1. Safety Inspection & Damage Assessment
Before the restoration process begins, a highly-trained project manager will perform a safety inspection and damage assessment to the fire-damaged property. This project manager will be with you from the start to end of the restoration process, ensuring you are always up to date and can get immediate answers to questions.
2. Property Protection – Board-up and Roof-Tarp
Depending on the extent of the physical damage done to the property from the fire, a board-up and/or roof tarp may be necessary to protect the home.
3. Water Removal & Drying
If water was used to extinguish the fire, there is likely water damage caused as a result. As part of our fire damage restoration process, we also perform a complete water damage restoration, removing all water and drying out the property.
4. Removal of affected contents
Any contents damaged by fire or smoke damage will be inventoried for your insurance company, and discarded if they are beyond restoration. Any items solvable will be properly cleaned in restored, this includes everything from electronics to clothing.
5. Smoke & Soot Cleanup
Even small fires bring with them large amounts of smoke and soot, the smoke and soot particles from the fire cover everything on the property. Sometimes, soot is not visible to the naked eye and you need to use a special sponge called a soot sponge to properly remove it from ceilings and walls.
6. Odor Removal
The fire also brings with it smoke odors, as part of the fire damage repair process we will remove the smoke odor utilizing ozone machines and air scrubbers with activated charcoal pre-filters.
7. Cleaning & Sanitizing
Your entire property is thoroughly cleaned of any debris, or affected items and sanitized.
8. Restoration
The restoration process puts everything above together and brings your home to its pre-fire damage condition. This is the last step in the fire damage cleanup and fire damage restoration process.
Can You Live In A House After A Fire?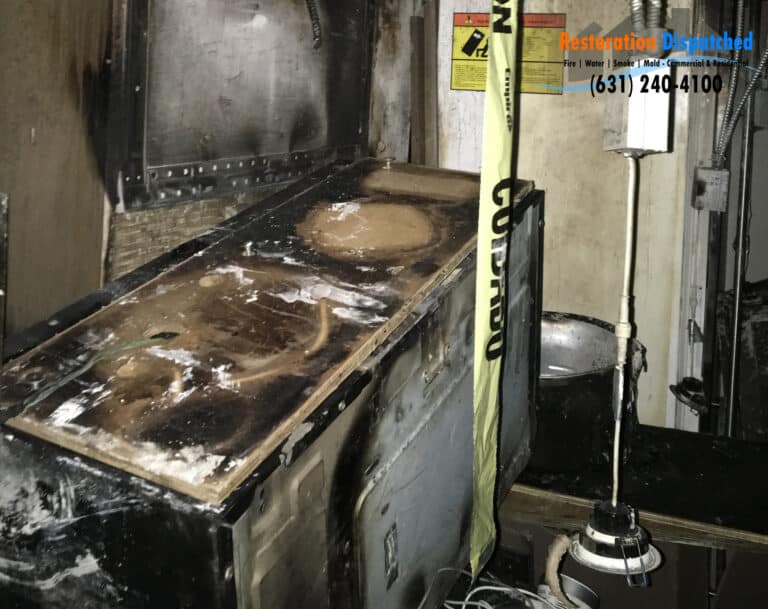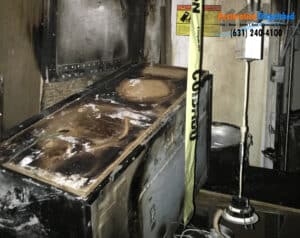 Typically, we do not recommend living in a home shortly after experiencing a fire. Even after small fires, fire smoke, and soot travel through the house, coating walls, floors, and personal belongings, smoke and soot particles also linger in the air affecting air quality.
In special cases, it may be safe to sleep in a home after a fire. We highly recommend having a safety inspection done on the home by a trained professional to ensure that there is not significant smoke damage or soot damage in the home and that the air quality is safe and free of harmful contaminants.
Benefits of hiring a fire damage restoration company?
Hiring a fire damage restoration company gives you the peace of mind that your home or business will be safe. All damage caused by the fire has been restored, all soot residue and smoke damage is cleaned up. There is no smoke odor or fire smell, and your air is free of any harmful smoke or soot contaminants.
Attempting to properly restore your home or business after a fire yourself, in most cases is not advisable given the amount of knowledge and experience required to ensure safety and complete restoration.