Puffback Cleanup & Restoration - Long Island, NY
Rapid Response Teams on Standby
Long Island Puffback Cleaning & Restoration
A puffback is the last thing anyone wants to deal with, your furnace or boiler miss fires filling your property with thick black smoke and soot, coating all of your personal belongings, ceilings, walls, and floors. Puffback smoke damage can be widespread and cause havoc in your home or business, affecting everything from electronics to the air quality.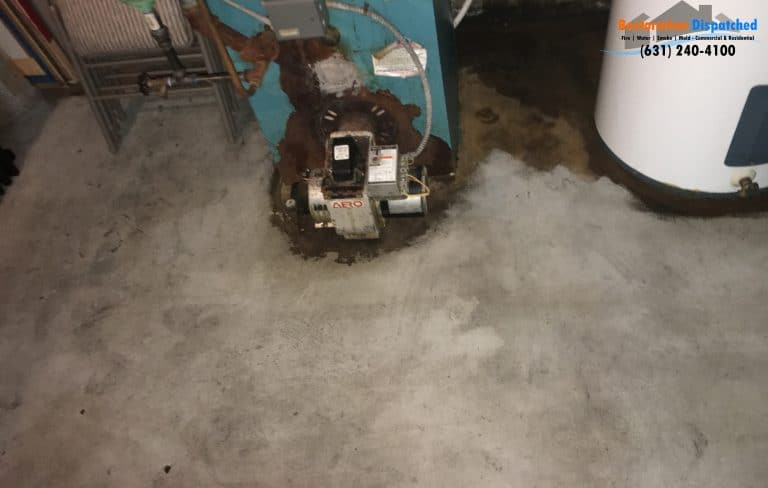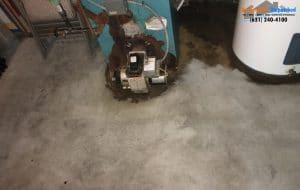 The soot and smoke damage resulting from a puffback are often widespread, regardless if it was a boiler, oil burner, hot water heater, heating system, or a furnace puffback the smoke damage is often extensive. It is important to act quickly when it comes to puffbacks as the smoke and soot can affect the air quality in your home or business. If you experience a puffback, the first thing you want to do after ensuring the boiler or furnace is safe is to turn off your HVAC system, this helps prevent the spread of smoke and soot damage caused by the boiler puffback.
Restoration Dispatched proudly provides puffback cleanup & restoration services to Long Island, New York; Suffolk County & Nassau County. Our highly-trained smoke damage restoration teams will completely clean your property of all soot and smoke damage, including your HVAC system ensuring that your property is safe and back to its pre-loss condition.
What Is A Puffback?
A puff back is an explosion or backfire inside of the combustion chamber of a furnace, boiler, or oil burner, oil burner puffbacks can be a catastrophic event for home and business owners. These malfunctions tend to devastate the interior of a building by blasting black, oily soot through the heating vents, and require the immediate response of highly trained professionals to clean up the extensive smoke and soot damage from the puffback. It is good practice to turn off your heating system, especially if it is a forced-air system as the smoke and soot can be spread through the forced air heating system.
What Is My Boiler Smoking?
A common cause of a smoking boiler is a puffback, which is a misfire in the combustion chamber of your boiler. If your boiler is smoking, you should immediately use the emergency furnace off switch. These are typically located within arm's length of the boiler. Some homes have two boiler emergency shutoff switches, if your boiler is in the basement there is likely a shutoff switch at the top of the stairs.
If there is too much smoke, or if you are unsure that the boiler is safe, it is best to call 911 and have the fire department come and determine what is happening, it is better to be safe than sorry when it comes to a smoking boiler. If it is determined that the boiler or furnace is safe, you will want to ensure your heating system is off, as well as any forced air systems to prevent the spread of the smoke and soot. Most insurance policies cover puffback cleanup, you should contact your insurance company and Restoration Dispatched as soon as possible for puffback cleanup services.
What Are The Benefits Of Hiring A Puffback Cleanup Company?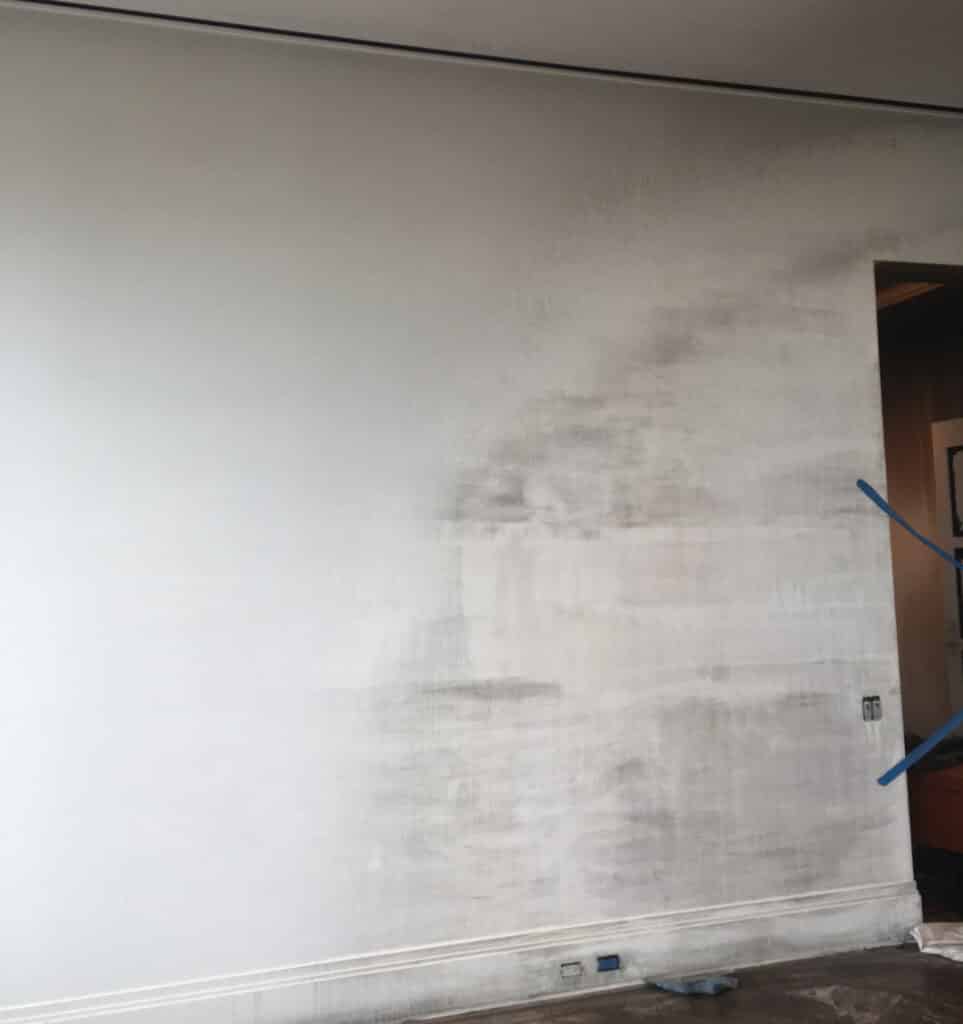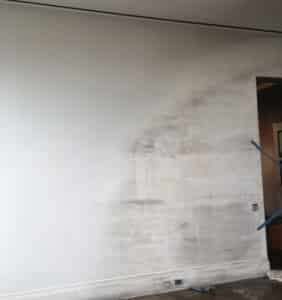 Puffback cleanings are a massive undertaking, as the smoke and soot particles get on everything. Without the proper equipment and know-how, it is unlikely that you will be able to fully clean the puffback damage and ensure your property is safe and restored to its pre-loss condition. The petroleum-based soot is oily and permeates walls, carpets, and furniture, it is important to act quickly after a puffback to minimize the spread of the puffback smoke and soot damage. Walls and floors need to be cleaned with special chemicals so that the soot and smoke smell do not get embedded permanently. All walls, floors, and ceilings need to be properly cleaned, as you typically can not just paint over puffback damage. Textiles such as carpets, curtains, and clothing should be cleaned professionally. Metal and glass need to be addressed quickly so that windows and fixtures are not permanently corroded or etched.
When it comes to puffback cleanup, using the right methods, chemicals and technologies are important to mitigate any damage caused by the puffback, and prevent any further damage from taking place. Timing is everything, if you experience a puffback in your home or business it is important to act quickly.
Are Puffbacks Covered By Insurance?
The good news is that property insurance policies typically cover damage caused by furnace or boiler puffbacks and will cover the puffback cleanup and restoration cost. Be sure to document all damage, and take plenty of pictures of the furnace and all damage caused by the puffback. You should also contact your insurance company as soon as possible to begin the claims process. Restoration Dispatched can handle your insurance for you, ensuring a smooth claims process for your puffback cleaning.
Restoration Dispatched proudly provides puffback cleanup & restoration services to all of Long Island, New York. Our teams are on standby for emergency service 24/7, we also offer free estimates and will even handle your insurance company, you have enough to worry about. Call now to speak to a professional puffback cleanup project manager.