Water damage Restoration - Long Island, NY
Rapid Response Teams on Standby
Long Island Water Damage Restoration & Repair
Water damage in your Long Island home or business is something you seldomly think about until it happens to you. Damage from a flood happens fast and spreads quickly, water damage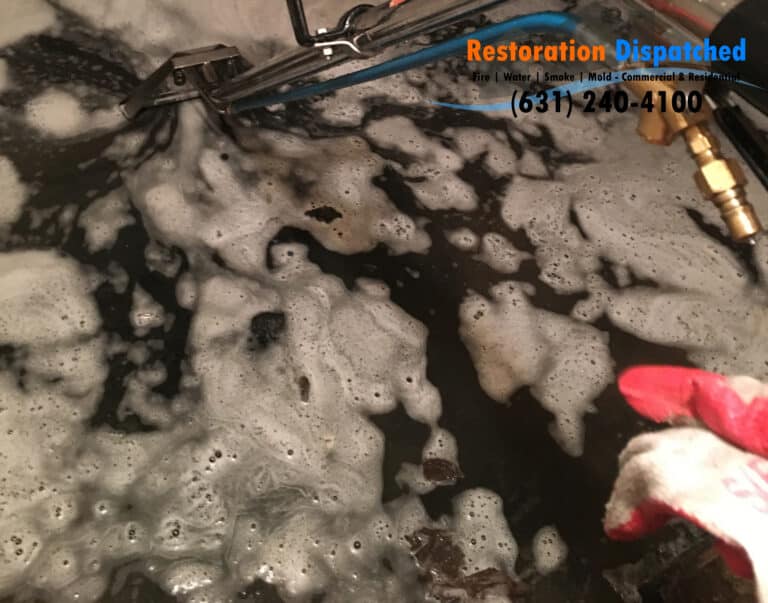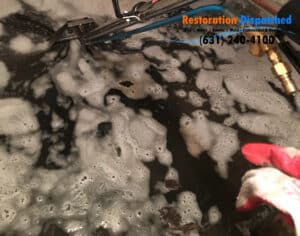 often goes unnoticed for quite some time, this can be catastrophic if your property is actively flooding until you discover the problem. Causes of water damage can range from a broken pipe to heavy rains, regardless of the cause of the water damage you need to act quickly to contain the damage caused by the flooding.
Water damage to your property can be extremely overwhelming, you have to juggle saving your belongings with stopping the flooding and calling your insurance company, it can be burdensome. Thankfully, Restoration Dispatched is here to help. Restoration Dispatched strives to not only provide excellent water damage restoration services to Long Island, NY but we also aim to minimize the stress the water damage has on you. Many of our customers take advantage of our free of charge handling of your insurance company, dealing with the adjusters and keeping you informed every step of the way, giving you one less thing to worry about. We also provide free estimates, and 24/7 emergency water damage restoration and water damage repair services.
When you call Restoration Dispatched for water damage restoration services, you will immediately be put in touch with a project manager who can be dispatched to your location with a flood cleanup team within 30 minutes. Your project manager will be your single point of contact through the water damage restoration process, keeping you informed every step of the way. Our water damage restoration teams will work tirelessly to restore your home or business to its pre-loss condition.
Emergency Water Damage Restoration
Restoration Dispatched provides emergency water damage restoration services to all of Long Island, NY. Our rapid response teams are on standby 24/7, and will be dispatched to your location within 30 minutes of calling, regardless of the time of day Restoration Dispatched is here to help.
In addition to our emergency response teams, we also offer risk-free in-home estimates for both emergency and non-emergency situations by our highly-trained project managers. Our project managers can assist you in determining if you will be covered by your insurance company. These are risk-free and pressure-free water damage repair & restoration estimates.
Handling Your Water Damage Insurance Claim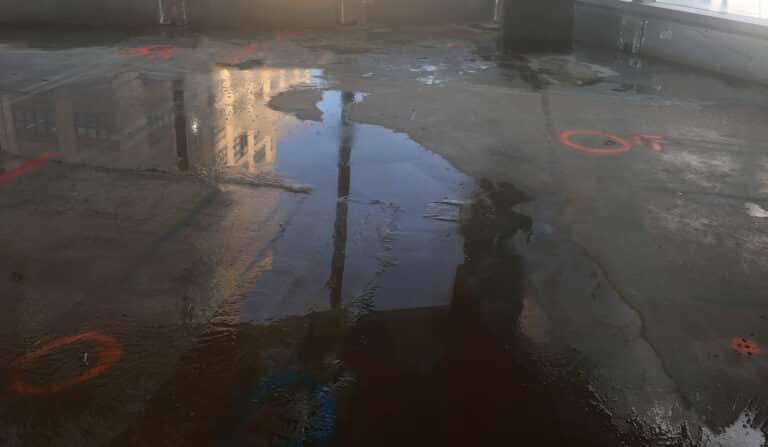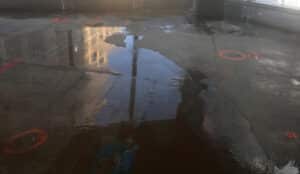 Restoration Dispatched can handle your insurance claim, for no additional fee. Our staff has extensive experience in dealing with restoration insurance claims, and over the years has formed relationships with adjusters across many insurance companies. We will fight for coverage, and ensure that you get every service you need to not only restore your property to its pre-flooded condition but also ensure that the property is thoroughly dry to prevent any mold growth. This is an added value when you choose Restoration Dispatched to handle your flood cleanup and damage repair needs.
The Need to Act Quickly
The presence of gushing or standing water understandably may make at least a portion of your home unusable until water mitigation and removal service has been completed. Although our teams will make every effort to minimize this impact, the sooner you act when you experience a flood the more damage you can mitigate, and the sooner your property will be back to normal. Upon arrival our water damage restoration team will immediately begin extracting any standing water from the property, followed by setting up drying equipment.
Complete and Proper structural drying after water damage is crucial to avoid any potential mold growth. If you experience a flood and your property is not fully dried, the excessive moisture and humidity can cause mold. Mold can rapidly grow and spread through a property, especially when it is resulting from water damage, and mold brings with it some potentially serious health implications.
Advanced Drying Technologies
Restoration Dispatched utilizes state-of-the-art drying techniques and technologies to ensure that your property is completely restored after water damage, and to ensure that your water damage will not result in mold growth at your home or business.
Our water damage teams will utilize dehumidification equipment to extract excessive moisture from the air, as well as high powered air movers. Our air movers are positioned to maximize airflow and drying capacity in the flooded portions of your home, this results in a faster and more complete structural drying. We will also implement air scrubbers with true HEPA filters, cleaning any contaminants that may be present in your air from the water damage.
We will also utilize specialized equipment to extract any water under hardwood flooring, preventing damage from occurring under the floors. Depending on the extent of the damage, carpets can be dried out or replaced. In the event of an odor after the water damage restoration process, we will utilize odor eliminating technologies such as negative air machines and activated charcoal filters to completely eliminate any odors caused by the water damage.
Your dedicated project manager will periodically check in on the equipment, and monitor moisture and humidity levels to ensure that the drying process is going smoothly, they will add more equipment or make adjustments if necessary. During the moisture reading visits, your project manager will also share with you any updates from your insurance company.
If you have experienced water damage, you can rely on Restoration Dispatched for your water damage repair and restoration needs. We proudly serve both Nassau County and Suffolk County on Long Island, NY. Call now to speak with one of our friendly office staff, our water damage restoration teams are on standby ready to be dispatched to your home or business at a moments notice.